Why do i need sprinklers?
The average lawn or garden does not need a sprinkler system if they are watered regularly . The problem is that most home owners are just too busy to pull out that dirty old hose every spring and summer and consistently be able to water their lawn and plants to keep them lush and healthy.
Our systems are built so they run automatically so you never have to worry about keeping your plants watered during those dry months. We put rain sensors on our systems so water is never used during a rainy day. We also will come by at the start of the spring to turn your water on and come by in the fall to shut it off. You never have to worry about watering your lawn again all you have to do is enjoy the green,flourishing property you will have.
Below is a bush that was not irrigated during a 3-4 week dry period.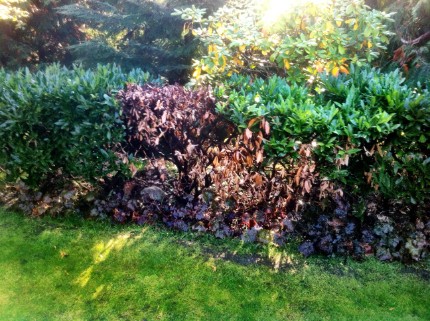 Both these lawns have irrigation systems, however the one closer was turned on 2 months late into the season.